Running out of places to store all of your makeup tools?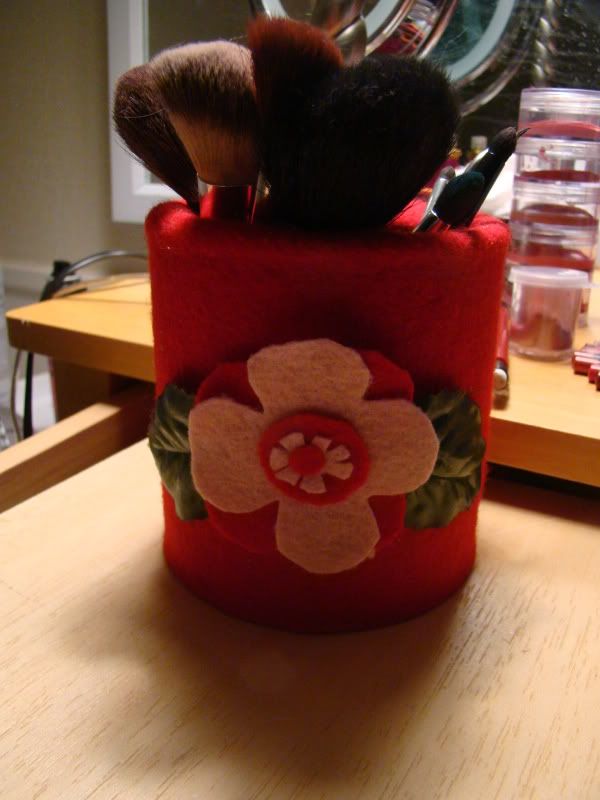 BAM! Cheap, quick, easy, and cute!
Materials:
1.Hot glue gun and a glue stick or any kind of glue with a strong hold. I bought a mini glue gun at Michaels for about $3. Mini glue sticks cost about $5. You can use a needle and a thread to sew the pieces together, that is a bit more time consuming though.
2.A couple sheets of felt or any kind of material as long as it's thick or dark enough to where you can't see through it. Felt is less than 50 cents a piece.
3.A clean empty can or a pencil holder. I chose an old can of Great Value mixed nuts. Yum!
4.Scissors
5.Marker or eyeliner/lipliner to draw out the shapes for cutting your materials.
~Optional~
Jewels, beads, sequins, fake flower leaves, needle and thread
First, heat up your glue gun. If your material is thick and heavy, keep the temperature on high.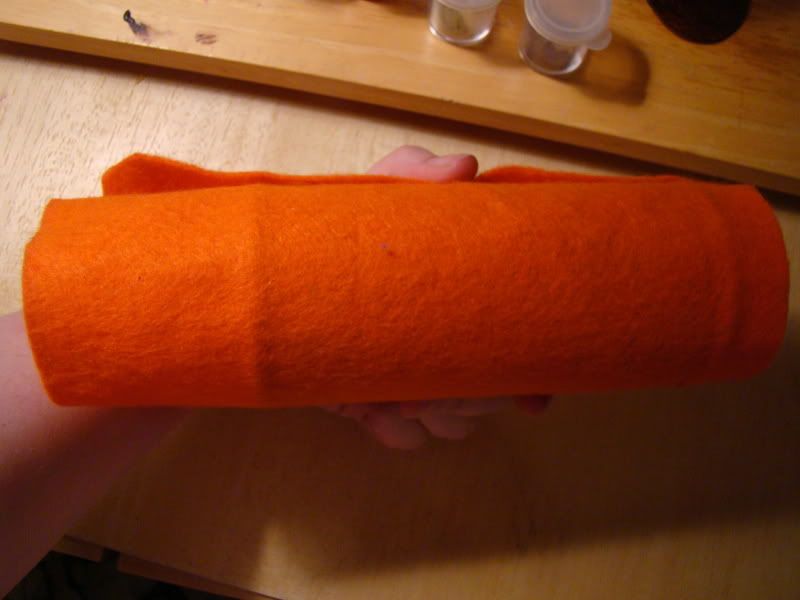 1. Wrap your material around the can, making sure it fits tightly. If the felt is too long on the ends, you can cut them off later after you glue it. If you're using a felt sheet, theres a chance that it might not be long enough to go around the can. Mine was lacking about an inch in length, but I was able to stretch the material out with a little elbow grease. lol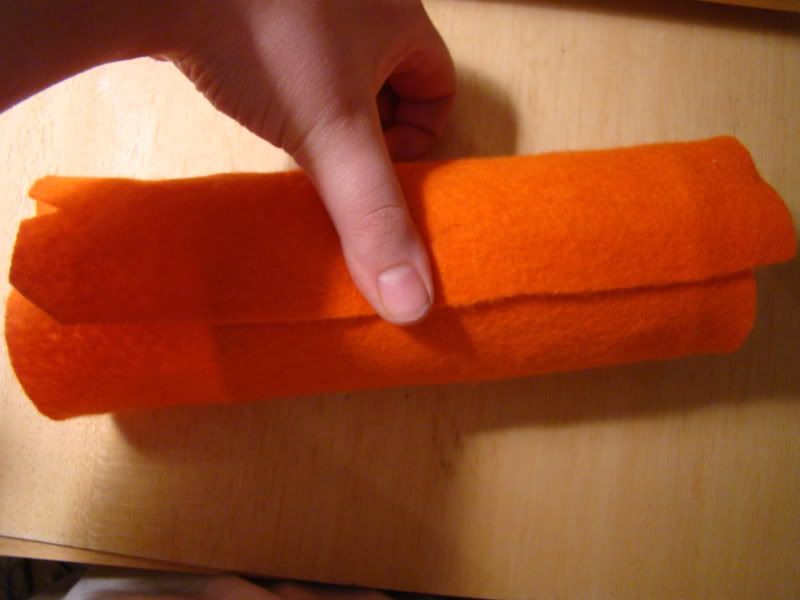 2. Apply a line of glue on the end of one of the sides. Put the other end of the material on top, press together quickly and firmly and hold for about 10 sec. If you wait more than 15 seconds to press, the glue will cool and it won't stick well.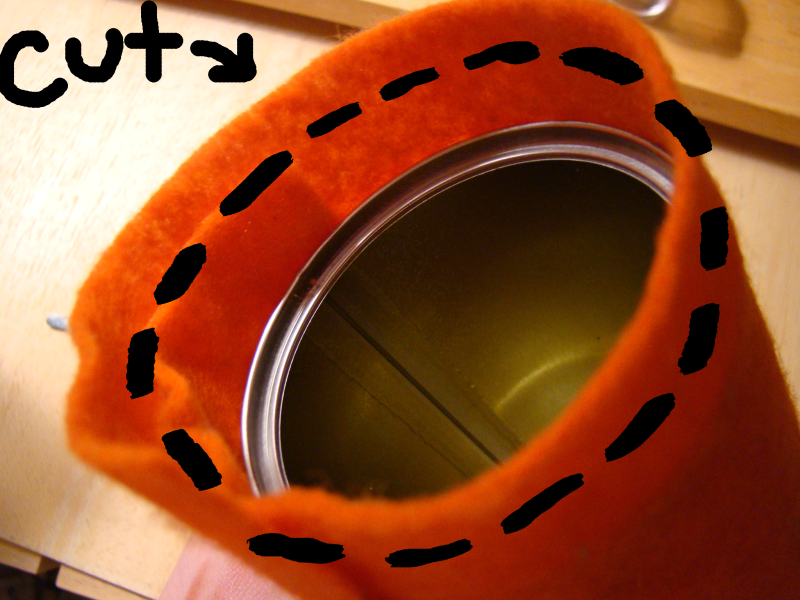 3. If you're like me and don't do exact measurements, cut off the left over material on the top and bottom of the can, try to cut and trim straight and evenly.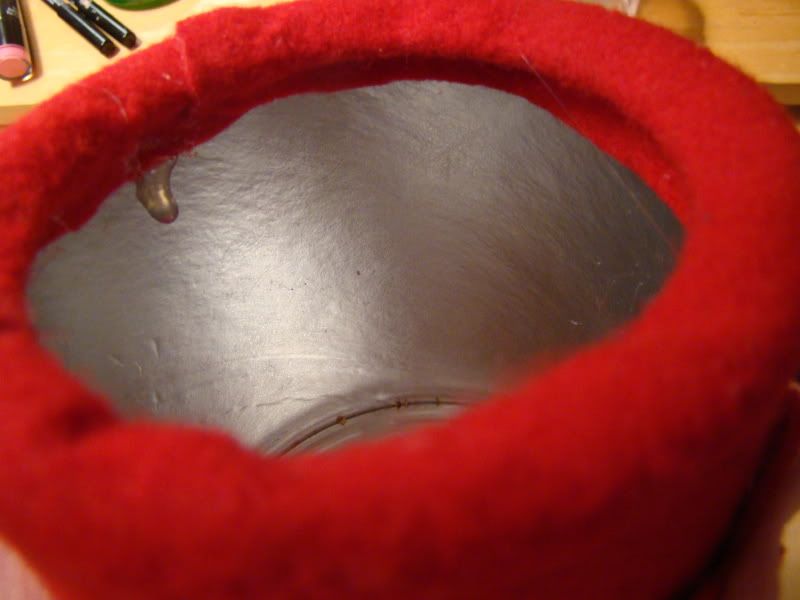 4. If you want, you can leave an inch of material left on the top, glue the inside of it and press it down over the rim and into the can. You can also cut out a circle of felt, and glue it to the bottom of the can, but it's entirely optional.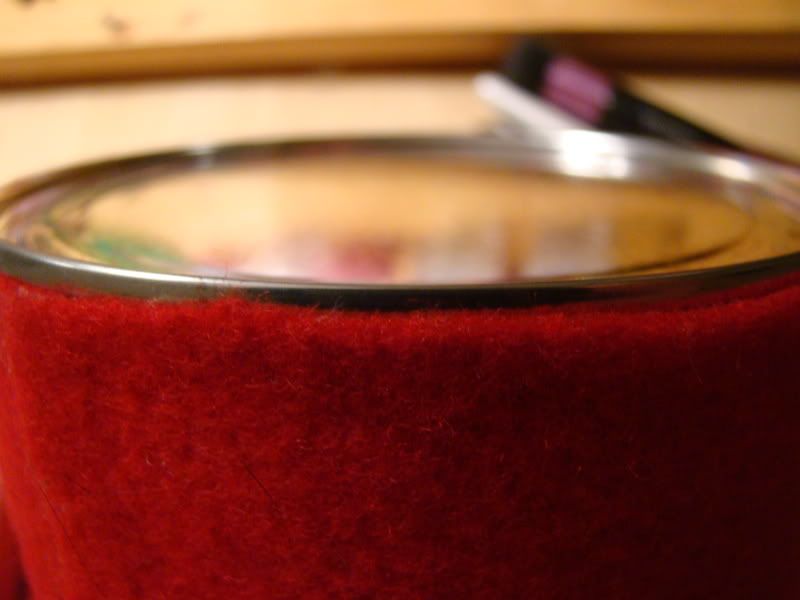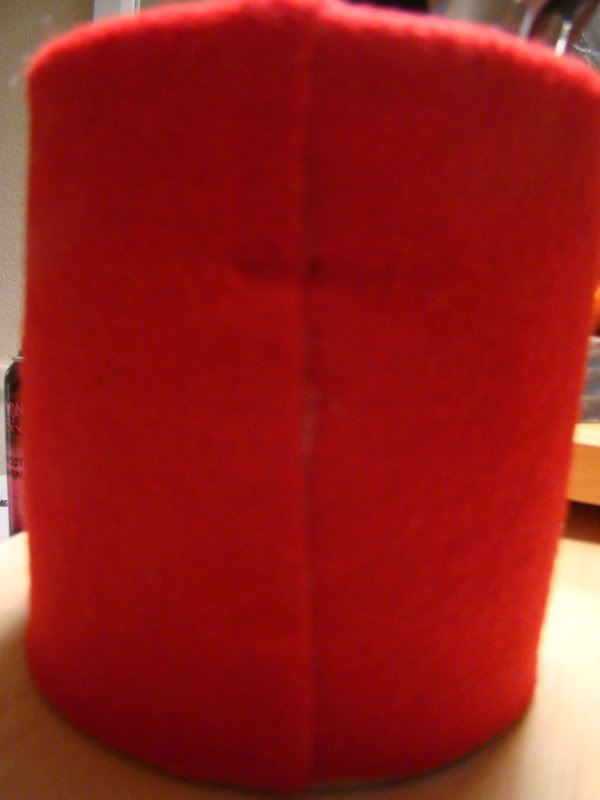 5. Now is the part where you get to be creative! You can decorate with cut out pieces of material. You can make hearts, flowers, butterflies or whatever suites you best. I chose a flower and layered it to give it a dimensional look. I took leaves from fake flowers and glued them underneath the petals on both sides. Make sure you decorate the front, and keep the glued end in the back!
Remember that you don't have to be precise about your cutting and glueing with your decorations. My petals were done very quickly and sloppy, but it's still cute and has that awesome hand-made look to it. Imperfections can make it unique. It adds a nice touch to your vanity, does it not?
Enjoy!